Specialist of sports underwear Odlo & Falke in Courchevel 1850
Discover a wide range of technical clothing designed for sports and outdoor recreation.
FALKE
Technology, functionality and design for an innovative sports collection.
Developed in collaboration with sports physicians, physiologists, psychologists and textile engineers, Falke clothing, highly functional, accompany, facilitate and support the sequences of movements, prevent injuries and protect the body from external influences. Their design combines functional elements with an elegant look, quite in the spirit of modern sports in search of health and wellness in the sport a source of relaxation and inner balance. Find the Ergonomic Sport System Falke line, functional clothing tailored to your needs: from socks to outerwear, through the underwear.
Take full advantage of your thermal underwear, warm and breathable.
ODLO
Pionners and experts of functional sport underwear.
Since 1946, ODLO ensures the well-being and comfort during sport with clothing conforming to the shape of the body like a second skin.
Snow underwear (tights, t-shirts body, boxers, pantys, bras), hiking clothes for extreme temperatures or not, headwear, trail & running clothes, you will find a multitude of items for men, women and children, in various colors. Thermal clothing Odlo quality are very comfortable to wear and they will accompany your every gesture with flexibility and lightness.
OUR PRODUCTS OFFERS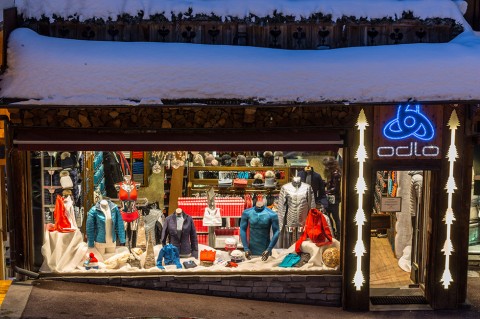 The Odlo Bernard Charvin shop offers every rider, from beginner to professional, functional clothing: socks to the outer layer, through the "First Layer". The advantages of our products lie in the technical material, the comfort and offer freedom of movement due to their perfect elasticity.
Read more
OPENING TIMES
In winter
We welcome you every day of the week from 9.30 to 1PM and from 3 to 7.30PM.
In summer
Find our articles at Bernard Charvin Sports store, open every day of the week open from 9:30 to 12:30 and from 2:30 to 7PM.
For any questions do not hesitate to contact us
info@charvin-ski.fr
+33 (0)4 79 08 25 30